---
Today we are going to focus on the most common starting points for guitarists; acoustic and classical guitars. For now, it is all about classical vs. acoustic guitars, as we discuss the differences to give you a better idea of what type of guitar might be right for you.
Key Differences Between Classical and Acoustic Guitars
1. Fretboard
The fretboard of a classical guitar is a lot wider than that of an acoustic. Quite often classical guitars will not have the fret markers (dots or inlays) along the fingerboard either.
2. Body Shape
The shape is very different too. Acoustic guitars predominantly come in a dreadnought shape which is considerably larger than that of a classical guitar and cutaways where you have access to the higher frets on classical guitars are rather rare.
3. Price
Often classical guitars are a little cheaper than their acoustic cousins, which is why many beginners start with a classical guitar first.
4. Strings
Firstly, let's clear up one thing – both these guitars are in fact acoustic guitars, except one use nylon string (classical) and the other uses steel string (acoustic). Confusing, yes but the differences between the two are vast!
A classical guitar uses nylon strings whereas the modern acoustic uses steel string, hence it's often referred to as a "steel string acoustic". These strings both sound and feel very different indeed. The nylon strings of a classical guitar are a lot thicker and mellower or softer sounding than those of a steel string.
With steel-string acoustic guitar strings you get a very twangy and bright sound that resonates (lasts longer) than a classical guitar. They also feel very different too. Nylon strings are thicker and because the treble strings (G, B, high E) are nylon and the bass strings are nylon cores with metal or use a nylon winding technique on the E, A, D strings, it can be a lot more comfortable to play when you're a beginner.
Steel-string acoustic guitars use a variety of metals for strings, including nickel and bronze and they are closer to the likes of electric guitar strings i.e., thinner and somewhat sharper on fingers. Do not worry though, with enough practice your fingers won't hurt as much.
5. Timbre 
The difference in strings and shape plays a huge part in how the two guitars sound which will also be a deciding factor when it comes to choosing one over the other. Think about what type of music you prefer to listen to.
Which one should I consider?
Classic Guitar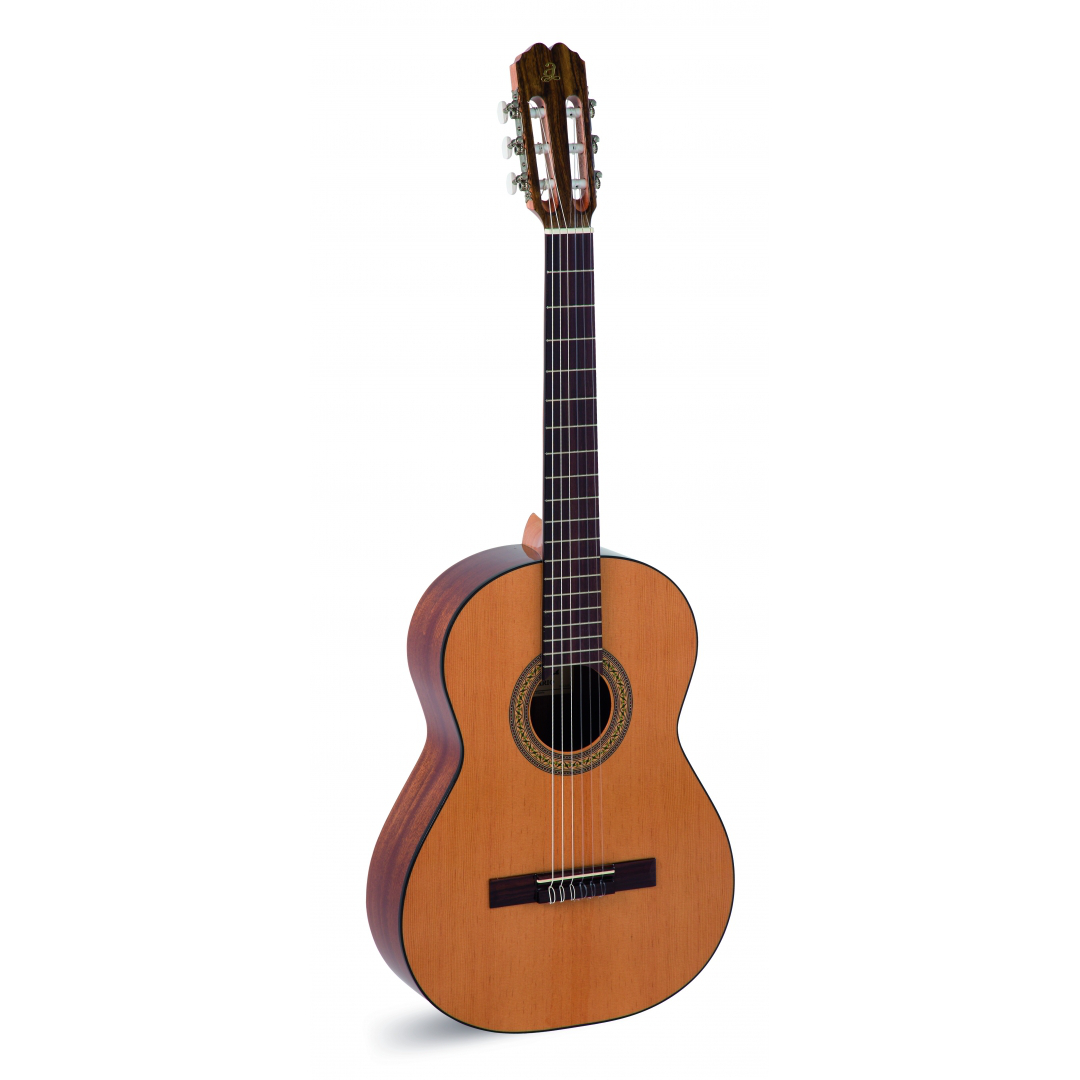 If you don't want to spend a great deal on a beginner guitar, Admira Rosario is perfect for you. The mixture of sapelly back and sides and nylon strings create hearty energy paired with comfortable playability. 
Admira Rosario Specification:
- Oregon Pine Top
- Sapelly Back & Sides
- Mahogany Neck
- Rosewood Fingerboard
- Rosewood Bridge
- Nickled Machine Head
- High-Gloss Finish
Acoustic Guitar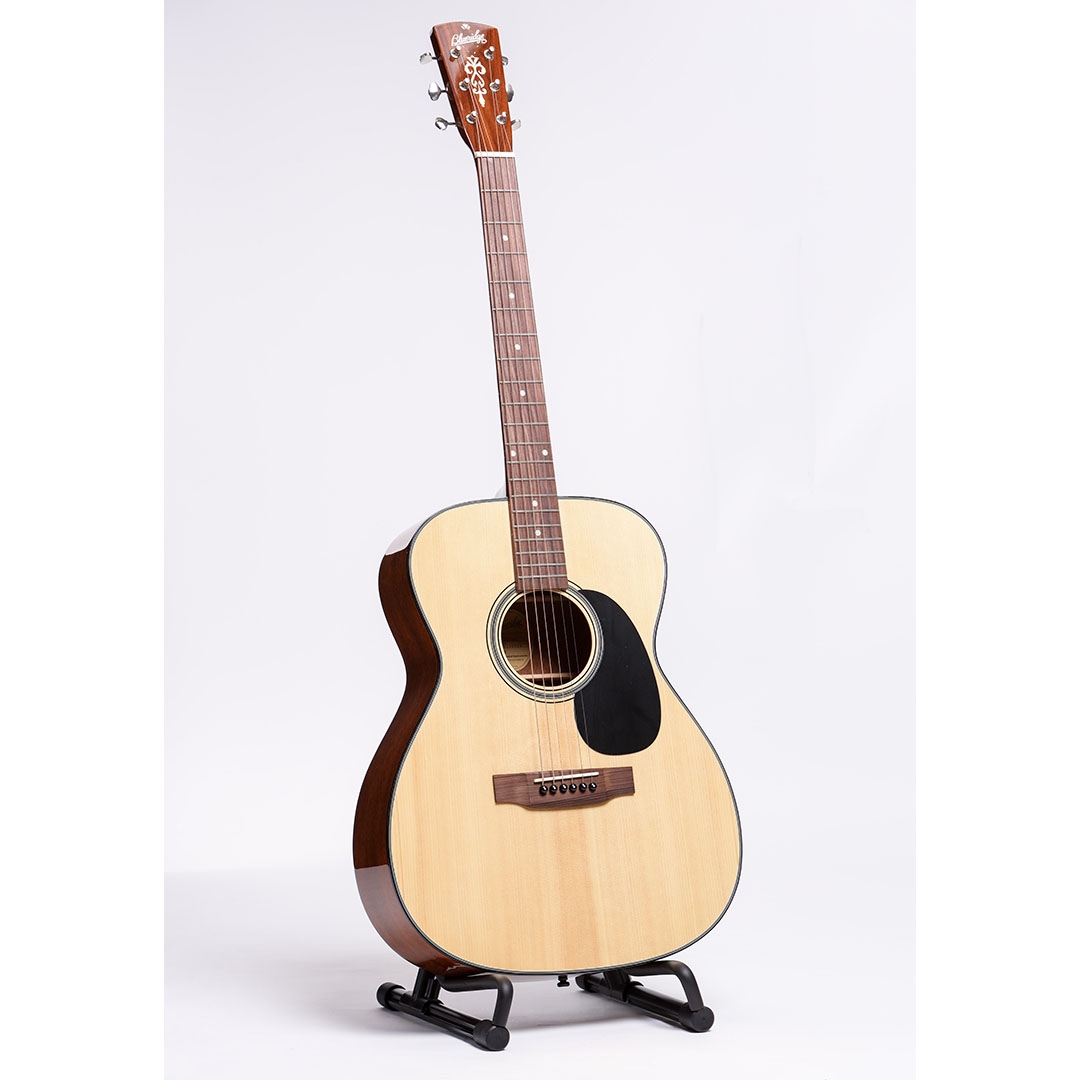 Our first option comes from another trusted name in guitars, Blueridge. The brand has been making guitars for musicians of all levels for decades and you can't really go wrong with Blueridge BR43-000. A great quality instrument that you won't have to upgrade (unless you really want to) due to the strong focus on playability and expert craftsmanship.

 

Blueridge BR43-000 Specification:

- 

Solid Sitka Spruce Top

- Mahogany Back & Sides

- Slim Mahogany Neck

- Santos Rosewood Fingerboard with mother-of-pearl dot position markers and bridge

- 5 ply top purfling (B/W/B/W/B) with black body binding

- Santos rosewood peghead overlay, unique Blueridge mother-of-pearl inlay

- Bone Nut & Saddle

- 1 11/16" Nut Width (43mm)

- Black Pickguard

- Nickel-Plated Tuners, Accurate vintage-style 14:1 ratio open-back tuners with butterbean-style buttons

- Triple O Body Style

- Hand-carved scalloped bracing in the prewar-style forward-shifted X pattern

- Scale Length 650mm (25.6")

- Natural High Gloss

- D'Addario Coated Phosphor Bronze 0.12-0.53

 

The best thing you can do is try as many guitars as you can and see which style is best for you and the music you like to play. There are various guitars at our showroom for you to give them a go, take your time and have fun!